On May 24, 2022, 18-year-old Salvador Ramos opened fire inside Robb Elementary School in Uvalde Texas. The gunman killed at least 19 children and two teachers and injured 17 others.
This is not the first school shooting in the United States. Here's a list since 2000: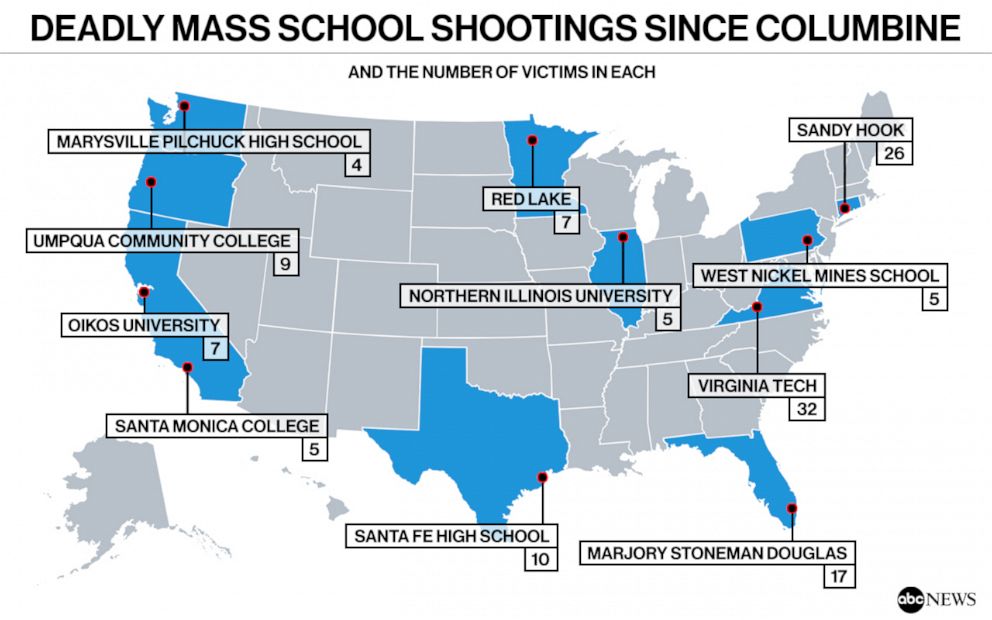 Let's take a moment to learn about the victims of this tragedy:
---
Mass shootings like this happen because there are too many guns in the United States. They are easy to get– no need to have a license. Even though most American want less guns, lawmakers are scared to pass laws to make them harder to get. This is because they get money from The National Rifle Association (NRA) and because they don't want to lose the votes from the small– but noisy– voters who want no limits on guns. The NRA's response is that to combat bad guys with guns, we need more good guys with guns. So let's arm teachers 🙄!
---
So what can we do? Well, first of all, it's important to recognize warning signs that someone you know is at-risk of becoming a school shooter:
---
Next, remember how I said that the voters who want to keep guns easy to get are noisy? We, the people who believe that guns should be harder to get, have to be louder! We did it 4 years ago:
---
Here in the Tech Cafe we can make shirts, art, and jewelry to support gun control like this:
---
A while back I featured an artist who paid tribute to victims of police violence by creating portraits of them.
What about paying tribute to one of the Robb Elementary School shooting victims by painting them?