SESSION 9
Welp, this is our final session! I wanted to begin with the above video to reinforce a running theme of this course: although reading (making meaning) and writing (creating meaning) in schools has traditionally taken the form of the written word, literacy is so much broader. Every interaction is a text (something that has meaning), one that you consciously or unconsciously, willingly or unwillingly participate in the creation of.
Reading and writing does not exist in a vacuum. It sits squarely in the middle of dominant cultures. When we are uncritical, we allow these dominant cultures (and its makers) to control how we read and write. When we are critical, we put on lenses that transform text– allowing for alternative and resistant readings and writings.
Technology can help in this endeavor. This class was all about how. So, let's start with that question: How can technology promote critical literacy?
---
To make sure we have plenty of time, we will begin by presenting our Maker projects. As a reminder, your presentation should:
Tell us how you spent your time
What you discovered
Your technology learning experience including what went well, what didn't work out, and how you changed paths (if applicable).
Next steps if you had more time
Three reading connections
---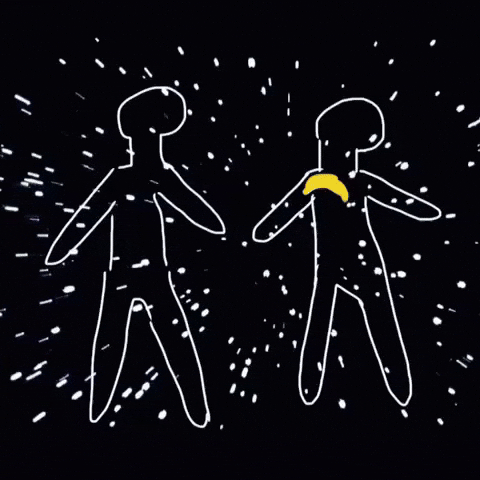 Next, we will be presenting a few highlights from our Follow an Educator Experience. Please choose your favorite resource and take us to a site that features it. Highlight something you learned and/or how it changed your perspective.
*This is not a graded activity– simply a way for all of us to grow our personal learning network (PLN).
---
Its been a pleasure teaching you! Thank you for the thought and effort you put into our discussions. Do not hesitate to keep in touch– I would love to be part of your personal learning network. Please fill out my evaluation form and enjoy the rest of your summer! SESSION 8
Using the Text Critique Schema, let's begin by identifying gems, gaps, and silences contained in our final blog post about Hands on, Hands Off: Gendered Access in Crafting and Electronics Practices.
---
During Session 6 we had several spirited discussions about Digital Compass and SweetXHeart. Both texts were ripe for resistant readings and were problematic in their representations of gender, class, race, and other cultures. However, as was mentioned in passing, resistant readings are not resistant writings.
When it comes to serious games, how do we provide access to digital tools that help students write alternative or resistant texts? The answer is to teach them game design and coding with a special eye toward empathy and social activism. Below is an example of a serious game by an Island School student:
To drive home the point that coding can be a form of writing, watch Mitch Resnick, the inventor of Scratch describe technological fluency:
Now it's your turn to code! I'm going to show you a brief demo on how to code in Scratch. Here's your assignment:
Choose a character from The Poet X. Think of a word or image that represents one thing they are striving for (a goal). Now, think of words or images that describe the challenges preventing them from achieving what they are striving for.
Now, in Scratch:
Draw your character from The Poet X.
Draw a maze.
At the end of the maze, draw what your character is striving for.
Throughout the maze, place challenges the character encountered.
Code your character to move around the maze to arrive at the goal.
*Bonus:
Have the character return to the beginning if it hits the wall of the maze or an obstacle.
Trigger a happy noise to occur when the character touches the goal.
---
Next, we will have our Maker Project Check-in. Please present your project idea and preview some of the answers you plan on providing next session.
---
Homework:
Maker Project
Third Technology Modified Curriculum lesson + Modified Curriculum Unit Project
---
SESSION 7
Let's begin by identifying gems, gaps, and silences in our Reading Against the Grain blog posts using the Text Critique Schema.
---
Today, we are going to combine traditional textile arts with sewable electronics in order to create a message that advocates for an issue you care about. The project requires a lot of time, so it is unlikely you will finish during our session. However, feel free to finish this product as part of your Maker project.
Let's begin by watching this video in which an Island School Students purposefully uses sewing to practice social activism:
For youth, textile arts are often associated with girls. Conversely, electrical engineering is often associated with boys. So what happens when electrical engineering is applied to textiles?
In-class reading: Hands on, Hands Off: Gendered Access in Crafting and Electronics Practices. We will focus on the Abstract and Implications sections. However, for your blog post, you will be asked to complete the entire article.
Now, choose one of these activities:
Create an engaging new title for this article with teachers as the audience. If the article contains gaps or silences, include that in your title.
Create the title for a follow-up or related article.
---
For a sense of what E-Textiles look like in action and how it can be applied within an educational context, check out this video:
---
Now let's learn a little bit about electrical circuitry:
---
Challenge: Try to get the LED to light up using a battery and alligator clips (temporary wires).
SUPER Challenge: Add a button to get the light to turn on when you press it.
---
Now that we've learned a little circuitry, let's move onto talking about textile arts: In this case, embroidery. One way to connect textile arts to the curriculum is to consider the messages they are conveying. Indeed, textile arts are not only decorative, but they can also create compelling texts that reflect themes, characters, or important ideas. For my middle schoolers, textile arts provide an opportunity for Craftivism:
Here we go! It's your turn to learn to embroider and become a Craftivist!
Now that you've learned the basics of how to embroider. Check out THIS GUIDE to making Slogans on your embroidery. Use this guide and a washable marker to create your slogan and/or image.
---
Homework:
Sixth blog post: Read the rest of Hands on, Hands Off: Gendered Access in Crafting and Electronics Practices and use the Text Critique Schema to discuss it.
Follow an educator write-up
Prepare to present a rough draft of your Maker Project for "check in".
---
SESSION 6
Use the Text Critique Schema to analyze Jibeh's video.
---
No matter our perspective, we are often pushed toward the dominant reading of a given text. To push back, Teaching Tolerance lays out a critical literacy strategy called Reading Against The Grain:
When students read against the grain, they learn to push back against the foregrounding and privileging of a dominant point of view (often heterosexual, non-disabled, Christian, white, or male). This strategy adds the experiences of less represented individuals and groups into the textual discourse.
According to this strategy, students need to have a foundational understanding of the central ideas of a text before conducting resistant readings. Readings include 3 levels:
Dominant readings are the most common and widely-accepted interpretations of a text. They embody the dominant values and beliefs in a culture and position the reader to favor the interpretation.
Alternative readings are any readings that differ from—but do not challenge—the commonly accepted interpretation. Alternative readings are less common but are easily accepted because they do not undermine the dominant reading.
Resistant readings are alternative readings of the text that challenge dominant cultural beliefs and reject the position the text appears to offer. There are many different types of resistant reading. For instance, a feminist reading might focus on how a text reinforces stereotypes about the role of women.
---
Let's utilize this strategy when looking at a game called Digital Compass.
Use THIS collective Padlet to organize your thoughts:
---
Now, use Reading Against the Grain strategy and/or the Text Critique Schema to identify resistant readings, gems, gaps, and silences in the game SweetXHeart:
---
Let's Go over your Maker Project Assignment for this course.
Quick Note: I wanted to give students the opportunity to learn Coding through the online application Scratch. However, due to time restrictions, this will not occur during class. Those students interested in learning this student-friendly form of visual coding, can contact me to schedule lessons during my office hours.
Homework:
Sixth blog post:
"Tech expert" write-up
Follow an Educator Log, Week 3
---
SESSION 5
As with session 5, let's begin by identifying gems, gaps, and silences in our blog posts using the Text Critique Schema.
---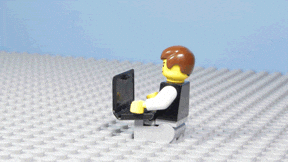 I know your first Technology Modified Lessons were heavily critiqued. Part II of the assignment contained a chart that is relatively new to our department and expects a lot out of lesson planners. Helping get everyone aligned to its valuable approach is my job.
There are tons of formative assessment methods. For example, you can check out a huge list HERE. One of the more challenging elements of the chart is the idea of:
Decisions to be made based on the data collected by the formative assessment
Here's the Detailed Description

: For each lesson, include 3 clearly articulated stopping points for formative assessment where you collect data to determine whether or not the students are or are not meeting the learning goals. Also, articulate the choices you will have to make depending on what the formative data reveals.
So let's review the idea of formative assessment and ways to act on the data:
Now, take 10 minutes to read through Yesenia's lesson plan by clicking HERE. Note her decisions made based on the formative assessment data she collected (Pages 2 and 5). Now, suggest one more decision she could implement from Slide 5 based on collected data.
---
Now that we've completed The Poet X, we are going to character analyses through the creation of "Found Poetry"
Begin by choosing a character analysis question (you can create your own as well): What is the relationship like between Mami and Papi?

What is Xiomara's relationship to her body?
What is Xiomara's relationship to words?
What is Xiomara's relationship with her parents like?
Describe Xiomara's relationship to God.
What is Xiomara's relationship to Twin?

Next, grab a book, scissors, tape, paper, and any other art supplies. You can choose to either cut out words to create a poem or cross out letters on the page to create a poem. Please note the pages that helped inspire your work.
---
For your blog post this week, we'll be creating a storyboard/comic based on the Culturally Responsive Teaching work you podcasted about. You will be using StoryBoardThat to do it. For the comic, please create two of the same education-based scenarios: one where culturally responsive teaching is enacted successfully and one where it's not. To inspire this kind dichotomy, let's read through this comic:
Homework:
Finish your StoryBoardThat blog post and embed it into your blog

Your storyboard should have at least 6 frames.
Below your storyboard briefly explain what Culturally Responsive Teaching element(s) your StoryBoard represented.

Please complete the commenting requirement for your partner's first lesson plan.
Optional Reading: Making Through the Lens of Culture and Power (Pages 212-213)
---
SESSION 4
As with session 3, let's begin by identifying gems, gaps, and silences in our blog posts using the Text Critique Schema.
---
Last session we began preparing questions for our upcoming interview. What we didn't talk about was how to prepare and conduct a successful interview. Let's read through this article from ReadWriteThink for helpful tips.
---
Podcasting is a fantastic way to interview others, tell stories, teach, and entertain within an educational context. There are countless examples of students running wild with this genre and creating fantastic recordings. As you listen to the one below, use THIS rubric to evaluate it.
---
There are a number of applications that allow students and teachers to podcast. The one I use is called SoundTrap. Here's a quick introduction:
---
Today we'll be flexing our interview skills through exploring the concept of Culturally Responsive Teaching. In a nutshell, Culturally Responsive Teaching recognizes the importance of embracing students' cultures through a variety of strategies in order to promote emotional well-being and academic success.
For today's activity, you will be assigned one characteristic of Culturally Responsive Teaching from THIS article. Then:
Become an EXPERT in this characteristic.
Create your very own Podcast using SoundTrap that contains:

The unique name of your podcast
An introduction for yourself as well as the topic you'll be discussing.
Some background music.

Locate at least 2 other students and interview them for your podcast

Homework:
Have someone outside of this class listen to your podcast and ask them for their reactions. Next, reflect on the following questions:

What comments did they make to you about your podcast?

Talk about the most challenging parts of doing a podcast. Talk about what you enjoyed.

How would you podcasting in the classroom?

What were a few takeaways you gained from engaging with the concept of Culturally Responsive Teaching/Education?
Follow an Educator Log, Week 2
The Poet X, Pages 249-361 (End of Book)
First Modified Curriculum lesson
Below are your podcasts!
---
SESSION 3
As with session 2, let's begin by identifying gems, gaps, and silences in our blog posts using the Text Critique Schema.
---
Today's literacy strategy for deeper understanding and connections to text is called Sketchnoting or Visual Notetaking. The basic idea is this: when we're drawing as a part of learning, we engage in a variety of learning styles: visual, kinesthetic, and auditory. Put together, this enhances listening, comprehension, recall, and creativity (paraphrased from Sunni Brown).
Now it's time to apply SketchNoting to this video on Digital Literacy:
To process this video on digital literacy, you will be assigned a Hat from the Six Thinking Hats Strategy.
---
Let's return back to The Poet X and one of our FishBowl technique questions:
If you could jump into the book, who would you speak to? What would you say? Why?
This time, we will be answering that question using an animation application called PowToon. Your animation should contain at least three slides, two characters, and be at least 30 seconds long.
---
On Wednesday, you will be asked to submit a draft of your technology modified lesson plan. Your plans must be aligned to both the ISTE and Common Core standards. Below are two lesson examples of how this alignment might look:
Technology Modified Lesson Example 1 and Example 2.
---
Homework:
Why is Digital literacy important? As teachers seeking to foster digital literacy, how can we create a more equitable experience for marginalized youth?
---
SESSION 2
Let's begin by reviewing and discussing your blog posts. To do this, we'll use the Text Critique Schema to identify gems, gaps, and silences.
---
Now, let's get into The Poet X. We'll use the "fishbowl" discussion technique to answer the following questions.
As a work of fiction, why did Acevedo develop each of these characters? Choose one and discuss.

What conflict do you relate most to? Why?

If you could jump into the book, who would you speak to? What would you say? Why?
---
Time for a Read-a-loud: Ada Twist, Scientist.
We're going to use the "Hot Seat" Discussion technique—each of you will choose a character and then we will ask you questions as you stay in character.
To further assess for understanding of Ada Twist Scientist, we will create a collective Kahoot! To help us form questions, take a look at the author's study guide.
---
In session 1, we briefly discussed the importance of creating over simply consuming products created through technology. This idea is embodied in what is known as the Maker Movement. But what does the Maker Movement have to do with Critical Literacy? How can making help students to discover issues of social justice in what they read, amplify their voice to advocate for change, and extend learning beyond the classroom walls?
Let's start by reading the "School Makerspaces" section (page 2) of my article Positioning Educational Makerspaces within Schools.
Next, let's explore these ideas by watching a student documentary on the issue of street harassment (AKA catcalling).
We are now going to engage in the Maker activity of Social Activism Button Making against Street Harassment (AKA Catcalling). To do this, consider the Catcalling documentary you just watched as a text. Use Seravallo's (2015) "Shrink-a-Text" Comprehension Strategy (p. 239). With this strategy, create a single sentence that captures the main idea of this documentary. Put that message on a button through text or a drawing.
---
Now let's go over following educator/theme assignment. Check out a former student's work by clicking HERE.
Homework:
• The Poet X, Pages 95-183
• Begin following educator/theme
• Reading: Meaningful Making: pick one chapter from each of
the five sections.
Answer the following question in your blog:
Based on your readings and Maker activities, how can Making promote critical literacy? Remember to include at least three connections.
---
SESSION 1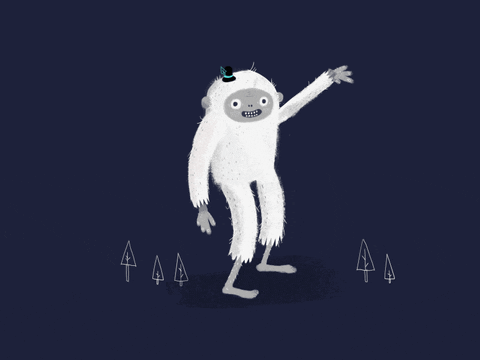 Hey there! Dr. Lou Lahana here. In addition to being your instructor, I'm a teacher at PS/MS 188, The Island School. There, I run a Social Action-themed Makerspace for students in 5th-8th grade. To see my students in action watch the video below:
As you watch, consider my purpose, point-of-view, and bias (Serravallo, p. 242). What's the difference between bias and point-of-view?
---
Now it's your turn to give an introduction. In addition to some basic information, please choose a random question to answer.
---
Next, let's take a look at our syllabi: 1700E or 1701E
We won't be reading the syllabus in its entirety. Here a few points I'd like to note:
Please conduct all official business using my CUNY email–this includes telling me you'll be absent, a question about your grades, or to schedule office hours. Casual questions can be directed to lou.lahana@gmail.com
Last year, literally no one came to my office hours. If you plan on coming, please alert me via email a day in advance and I'll be there.
Let's read the Course Description. It should be noted that we have two distinct cohorts of students in this class– those serving B-6th grades and those serving 5th-12th grades. While not all resources and activities will apply to every grade level, I have designed the course so that each cohort receives an equal share of relevant materials and instruction.
I need to reschedule our July 17th Meeting to Tuesday or Thursday. Which date works best?
Participation is key– What we all get out of the course hinges on this. So please don't spend time doing other stuff. I often check my email, shop, or play on social media during dull classes. Fight against this instinct and focus in.
We will be using lots of technology– it's unlikely you'll have experience in all of them. Zero experience is necessary.
Let's read through the "Methods of Assessing Candidates".
Take a look at the Course Outline– it's a connected document. Notice the links to articles, documents, and other resources.
---
Now, take this student survey.
As we go through the results of this survey, consider where our strengths as a group lie and in what areas we will need to grow. Which areas are a priority during our sessions and why? What questions were not included? What questions should have been included? Why were they not included?
---
We just used Google Forms to survey our teaching backgrounds, current skills, and interests. Now, let's reflect on other classroom applications for Google Forms.
Take a moment to scan the ideas. Choose one—turn and talk about how they would implement it in their classroom. Share out.
Students interested in creating a visual quiz can view the tutorial below:
---
Together, we are now going to read Is Technology a Gimmick in your Classroom? As a reading strategy, use dramatic hand gestures to read when it's your turn. Also, as you read along, add up your score.
With a partner, use Serravallo's (2015) "Clue In to Topic Sentences" Comprehension Strategy (p. 238). With this strategy, locate (don't create) a single sentence that captures the main idea of the whole article.
---
Use Padlet to brainstorm ways that technology engages, enhances, and/or extends what students and teachers accomplish in and outside of the classroom? If you're struggling for ideas, think back to the Google Forms survey. Contrast this with uses of technology that maintain traditional learning practices.
---
Partner Reading: Critical literacy, critical engagement, and digital technology, Pages 3-5.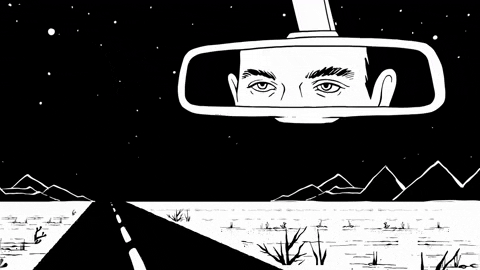 ---
What does Toni Morrison mean vis-à-vis critical literacy: "each of us reads, becomes engaged in, and watches what is being read all at the same time." How does this relate to classroom pedagogy?
Why are "engagement, emotion, and aesthetics" important components of critical literacy?
---
Independently read 13 Ways Blogs Teach Common Core State Standards.
Together, let's review the Maintaining a Blog as a Pedagogical Notebook Assignment
---
Time for a blog mini-genre study:
Visit 3 blogs from THIS LIST. Use THIS RUBRIC to help guide your critique Use paper, SketchPad or Google Drawing to create a mockup of your blog.
---
Finally, create your own Blogs (Pedagogical Notebook) using WordPress.com.
Homework:
Answer the following question in your blog:
Why is it important to move beyond engagement in your use of technology in the classroom? How can the use of blogs help enhance and extend learning? Please include at least three direct connections to our readings from today.