-september 17-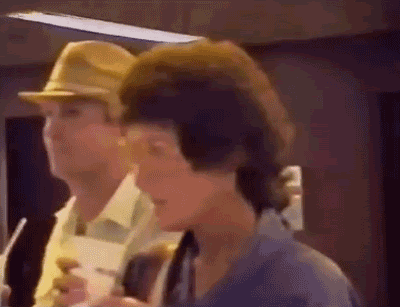 Wow, so many of you have taken the Straw-Free Challenge and even convinced your friends to do the same.  I'd love someone to borrow a camera, write some interview questions and get students' thoughts on going straw-free.  Like, why did they take the pledge?  What has been the most challenging part?  Will they go straw-free forever?  

Another interesting straw-related issue popped up today:  Students were upset because the cafeteria was sending up breakfast to the classrooms with lots of straws.  How do we get them to stop that?!?  I'd love to know your thoughts.
How about taking cool pictures like this?
*****
For those brave souls who have committed to be #straw-free and want to take it a step further, it's time to think about other forms of single-use plastic we want to get rid of:
Here are a few ways to reduce single-use plastic in your life:
Bring or make your own shopping bags like this one from old t-shirts to use instead of plastic bags.
Buy a reusable water bottle (if you can't afford it, ask me in private and we'll work it out.)
Bring your own forks and knives whenever you're planning to eatfast food.
---
-SEPTEMBER 12-
Last week, we spoke about the environmental disaster created by our use of disposable plastic straws.  All of us in the Tech Cafe were upset when we a watched a straw being removed from a sea turtle's nose and surprised at how easy it was to create our own paper straws.  We were introduced to bamboo and metal straws had fun sipping water from licorice sticks.
So, Island Schoolers (and all you other students following this journal). are you ready to make a pledge to stop drinking from disposable plastic straws?  If so, next time you are at a restaurant or Starbucks, say "no straw, no lid, please."  Maybe you can also create a card to place next to a straw dispenser encouraging others to do the same?  How about a T-Shirt with a cool logo or slogan against straws?  Maybe a rap or poem?  How about a game to stop people from using straws?  Maybe you can invent something even cooler than this:
In other news, remember how I talked about my goal to get more of our products on the Etsy shop?  Well, I made a video to help you do it without me!
---
-SEPTEMBER 6-
After watching videos like THIS about how straws pollute the sea and kill sea life, my daughter Ruby made a pledge to no longer use plastic straws.
Did you know that 500 Million Straws are used in the US each day?  It's true! And by 2050, there will be more plastic in the ocean than fish.  "But Dr. Lahana, isn't most plastic recycled?"  Nope, less than 10% of plastic is recycled.  Plastic is made from fossil fuels (AKA oil) and takes hundreds of years to break down.  Plastic straws are especially bad because they escape the filters that catch plastic before it goes to the ocean:
---
-september 5-
WELCOME BACK TEAM!  I am so so excited to see what social issues inspire you this year and what you create to better our world.
Here's a video recap of our work:
So what's in store for us this year?  Here are a few of the issues: Fake News, our nation's opioid addiction, Eating disorders, Autism (ask for password), and straws!
3 of my goals for this year are (1) grow our Etsy Shop.  We make such cool stuff here, it should be seen and bought by our fans so that we can donate to our charities and purchase more materials for the Tech Café. (2) More filmmaking. After Jibeh's award-winning film changed so many people's idea of Hijab's, I really want more students producing films– in fact, I have a documentary filmmaker coming in once a week this year to help out.  (3) Have a few amazing activists create a DoSomething.org campaign like former Island School students Kat & Judy did for Blessing Bags.
So let's get started!