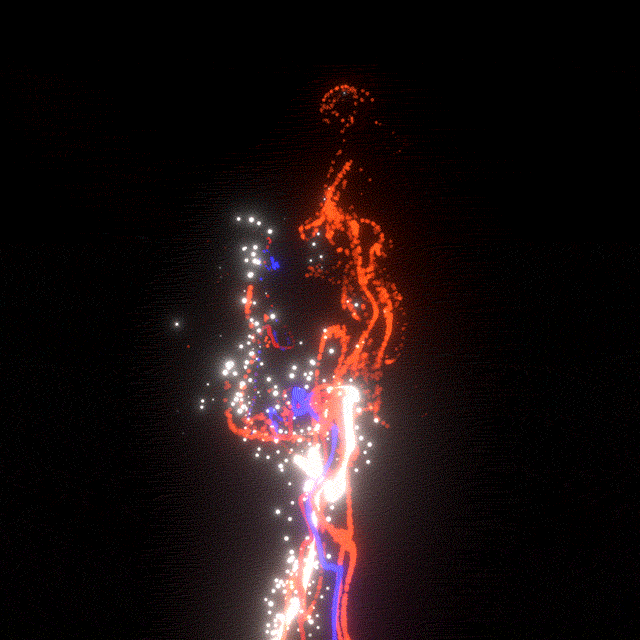 September 8, 2022
Last year BURST with creativity and social activism!
For our first week, let's talk about what it means to be a member of our Makerspace. We'll begin by seeing some of the issues and the projects that students worked on last semester.
As you watch, think about the art and technology tools you will want to experiment with. In the video below, what social issues are students talking about? What's your experience with them?
---
This year we will be using Maker Journals to collect our thoughts and designs for projects. Here's a little description about journals and how to make your own:
---
Now that you have a journal, it's time to start filling it up with ideas, designs, and inspirations! Sometimes that will mean collecting things to spark your projects. To do this, create a pocket in your Maker Journal. Here's how:
Source: Journal Sparks by Neuburger
---
Once you create the pocket, write down on a slip of paper 3 words that describe your personal strengths. Even if it's something you've only been like once, but you want to be like all the time.
2022 final social action project requirement!
So! As you know, the Tech Cafe is not an art class. It is not a jewelry, woodworking, pottery, or T-shirt-making class either. It's not a coding or music class. It is a SOCIAL ACTION class. Here, we talk about problems in the world and create projects to open people's eyes to them. This year, we've spoken about:
LGBTQ+IA RIGHTS *  VAPING  * DOMESTIC VIOLENCE
UKRAINE * ANIMAL TESTING * FACTORY FARMS *
DISABILITIES/SUPER ABILITIES * 
PERSONAL STRENGTH SYMBOLS
To get an A+ in this class this semester, you need to choose one of the social issues on Techbrarian.com. Then, you must spend at least 3 class periods creating a project that opens people's eyes to the problem you've chosen. You need to teach them something they didn't know or showing your opinion on it.
Projects are due no later than June 17th. UPLOAD pictures of your project to Google Classroom.
Here are some examples from students this year:
---
June 13 2022
Quick entry! I was reading about the new designer birdhouses at the Brooklyn Botanic Garden and I thought of you! Some of you have already designed birdhouses– but how cool would it be to upgrade them so that they not only feed the birds in our neighborhood, but beautify The Lower East Side as well!
---
In other news, your final projects are due THIS FRIDAY! Here are a couple examples of final projects recently submitted.
---
---
June 1 2022
Last Tuesday 18-year-old Salvador Ramos opened fire inside Robb Elementary School in Uvalde Texas. The gunman killed at least 19 children and two teachers and injured 17 others.
This is not the first school shooting in the United States. Here's a list since 2000: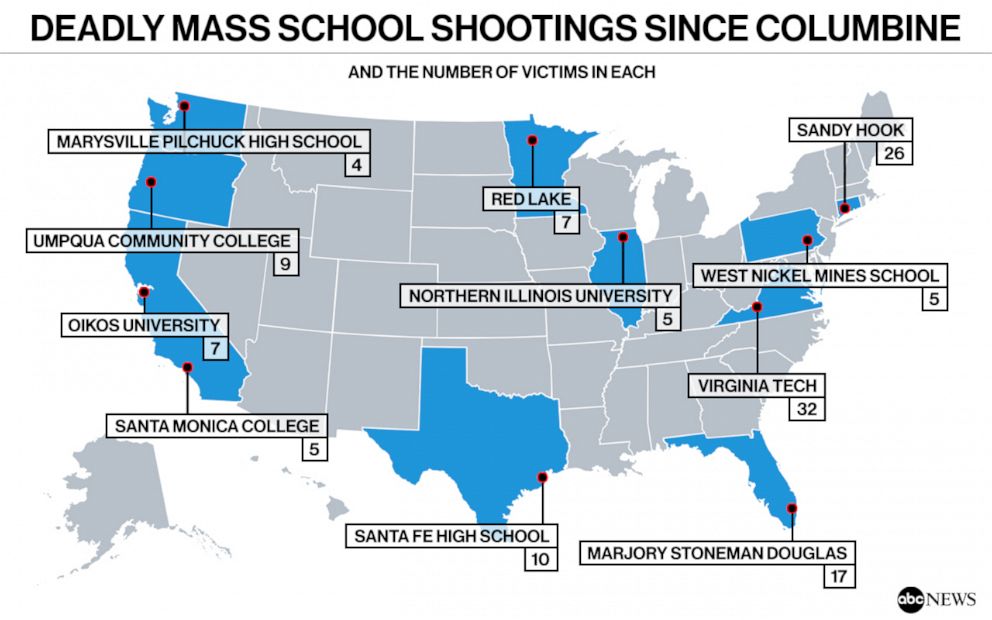 Let's take a moment to learn about the victims of this tragedy:
---
Mass shootings like this happen because there are too many guns in the United States. They are easy to get– no need to have a license. Even though most American want less guns, lawmakers are scared to pass laws to make them harder to get. This is because they get money from The National Rifle Association (NRA) and because they don't want to lose the votes from the small– but noisy– voters who want no limits on guns. The NRA's response is that to combat bad guys with guns, we need more good guys with guns. So let's arm teachers 🙄!
---
So what can we do? Well, first of all, it's important to recognize warning signs that someone you know is at-risk of becoming a school shooter:
---
Next, remember how I said that the voters who want to keep guns easy to get are noisy? We, the people who believe that guns should be harder to get, have to be louder! We did it 4 years ago:
Now you can do it on June 11th!
---
Also, show your support by wearing orange on June 3rd-June 5th.
---
Here in the Tech Cafe we can make shirts, art, and jewelry to support gun control like this:
---
A while back I featured an artist who paid tribute to victims of police violence by creating portraits of them.
What about paying tribute to one of the Robb Elementary School shooting victims by painting them?
MAY 27 2022
The second half of this year has seen some real musicians emerge. On the guitar, three students have been practicing hard each week– even taking them home on the weekends. Other students have recorded their own songs about relationships, domestic violence, and inspiring kids who might have lost their way. It took bravery to put themselves out there and speak their truth– respect that by finding what to like about it, not what to make fun of.
Here are these songs:
---
Paul telling his story of domestic violence:
Click below for the lyrics:
---
Darelys, about relationship struggles:
---
Joseph, about helping kids who've lost their way:
---
Another way to express your ideas about a social issue is through using Pixton to create a graphic novel.
The Code for 5th Grade is: https://join.pixton.com/2gaayn
The Code for 6th Grade is: https://join.pixton.com/hosr6q
The Code for 7th Grade is: https://join.pixton.com/akqn8
The Code for 8th Grade is: https://join.pixton.com/bs3n75
---
Click below to see an example that Jermaine is working on (not done yet)!